Debt collection in My DSO Manager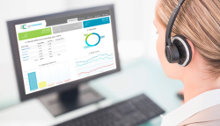 Key part of
My DSO Manager
, the collection module is the result of a philosophy of collection between professionals who considers each business relationship as unique.
It is not limited to the acceleration of cash receipts. The client is not a debtor to whom we must get payments but a partner with whom to build a relationship that facilitates exchanges, especially financial.
Therefore, the collection process and dunning documents must be adaptable while benefiting standardization capabilities and dynamic creation of models.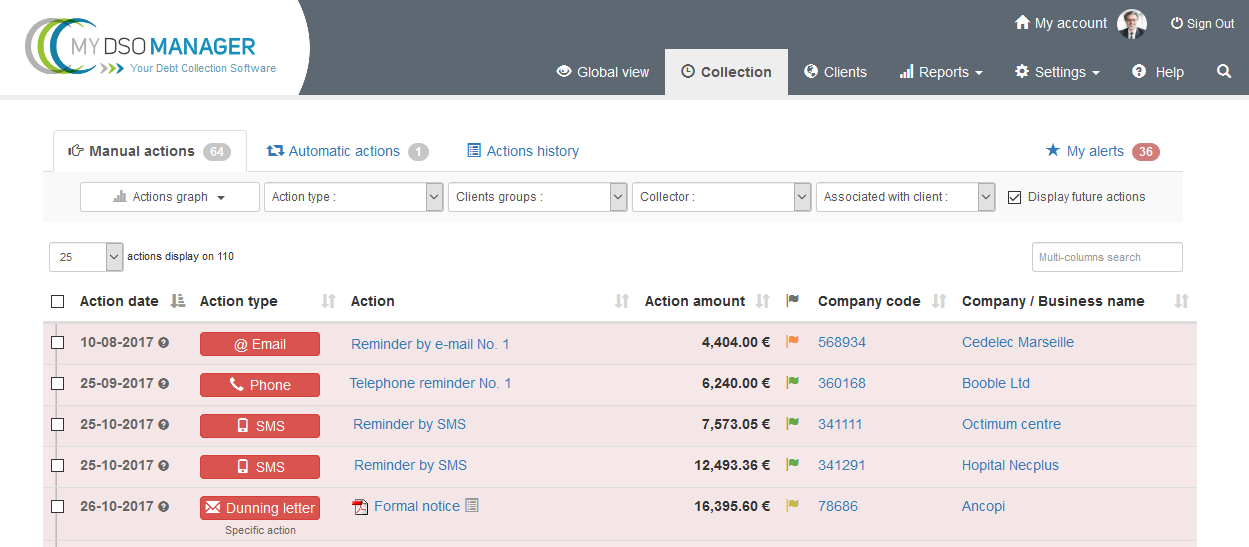 Adaptability of the collection scenarios
In
My DSO Manager
, a collection scenario is assigned to each client. It is possible to create an unlimited number of scenario, to use the scenarios present by default in the tool or to customize them without any extra cost.
They depend on the type of your customers. You may want for chase up differently domestic or export customers, strategic or small ones, risky or public clients ...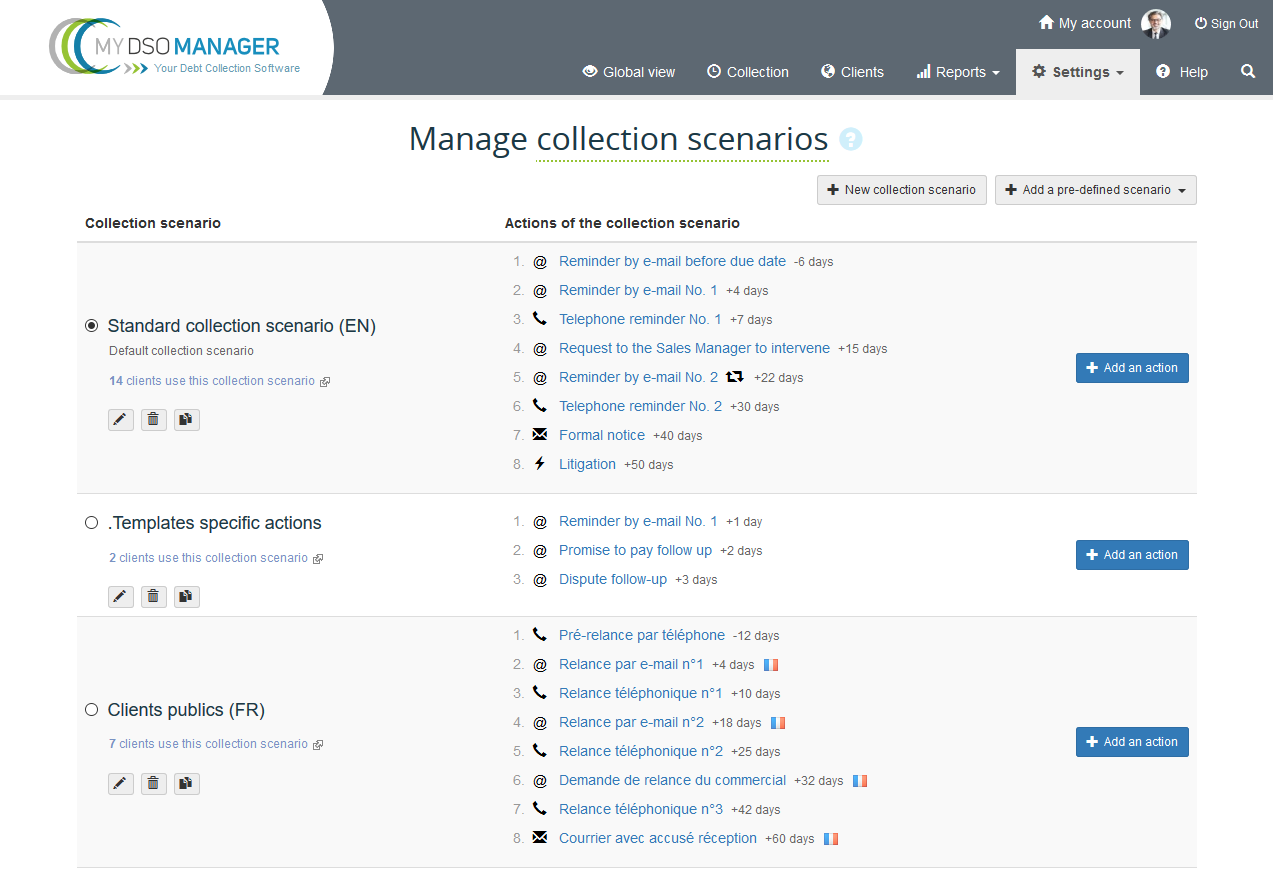 The software creates collection actions to do depending on the scenario and customer account balance. The actions are generated in relation to the due date of the oldest invoice in customer account. The collector can change the actions to be performed if he deems necessary because of exchanges with the client (invoice not paid because of a dispute), risk (deterioration of the financial situation of the buyer), ongoing negotiations ...
Adaptability of collection document
Templates of e-mails and letters are created in the setting interface..
They include text and #Hashtags for integrating dynamic information in documents. For example, the amount that is overdue, the amount of delay penalties, the logo of his company, the list of the account open items (invoices, credit notes...) ...
When collection action is performed, for example sending an email, the template is automatically proposed but the collector can customize it by changing the text and adding or modifying #Hashtags. He can then preview his email and send it to his interlocutor.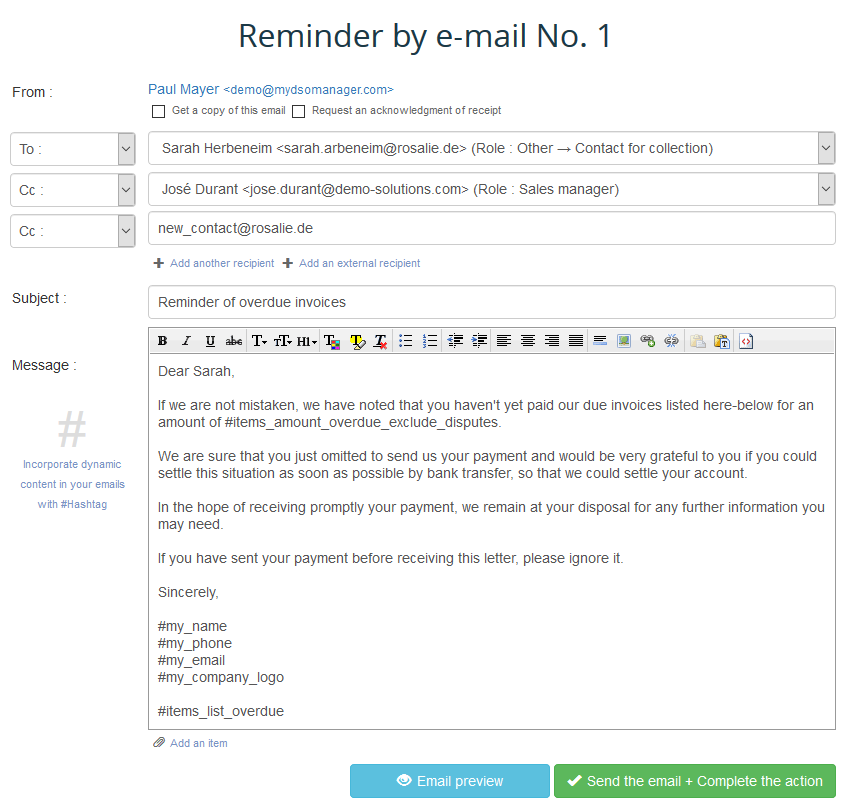 Innovative features
Collection action can be set to be automatic, with or without confirmation of the collector. If it is without confirmation, an automatic email will be sent by the application at the date scheduled if the invoice concerned by this action is not paid.
Interactive emails include a link allowing the customer to view their account status on My DSO Manager then add a comment to each invoice.
Screen accessed by your customer with interactive e-mails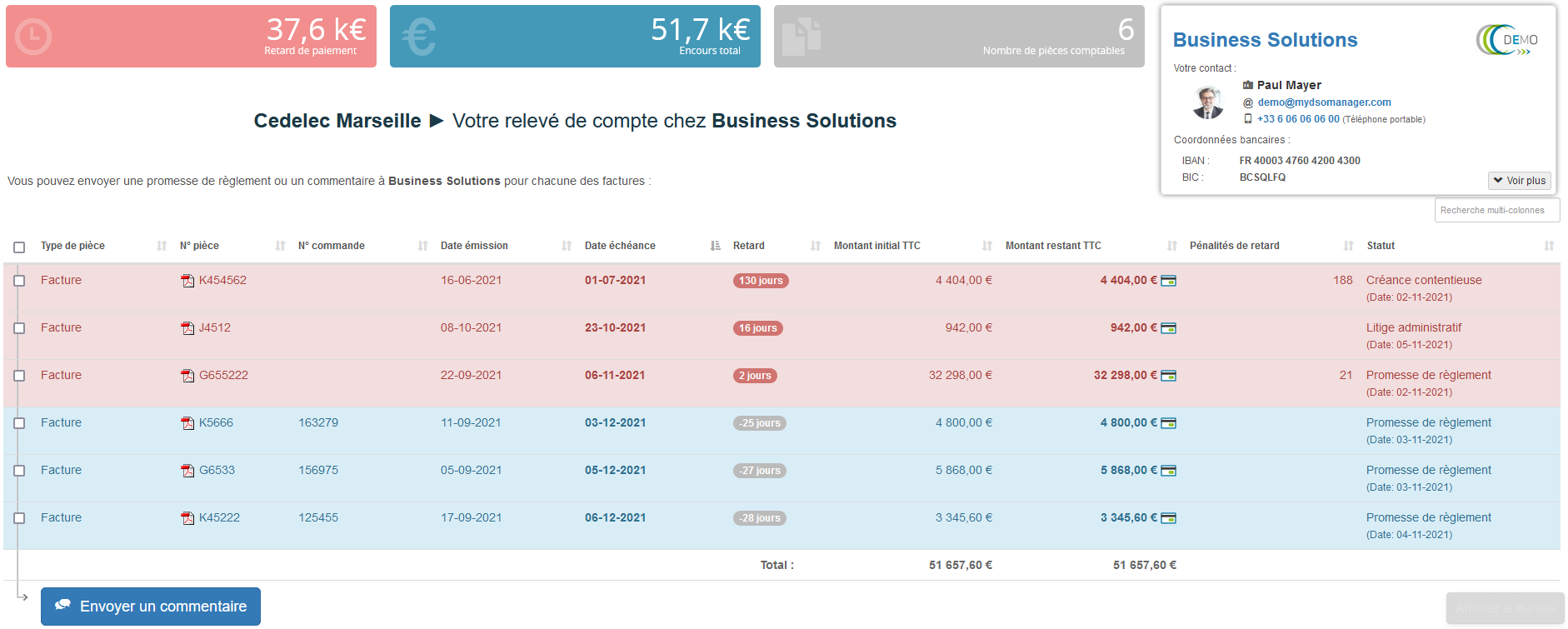 The cash collector automatically receives an email with the details given by the client. If he validates them, they are added on the invoices in the application.
You can now:
Articles on the same topic
Subscribe
Not yet registered? The subscription allows downloading and unlimited use of all files of Credit Management tools.

I want to subscribe
Social networks
Find Credit Management tools on your favorite social networks
Blog
All news about collection and credit management

Go to the blog
Words of experts
Find the latest articles of collections and credit management specialists

Go to words of experts
User reviews

Congratulations for this excellent site!