The use of a credit Management and debt collection software is key for a good management of accounts receivable. How to select the good one?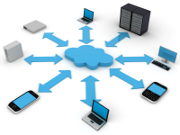 Several solutions are available on this specific market. Not all of them meet with modern requirements (flexibility, efficiency...) and are based on old technologies.

How to assess a software and what are the main criteria to select the tool you need?

Read the article.