Find out what's new and the latest improvements My DSO Manager, the most powerful, intuitive and simple web-based recovery software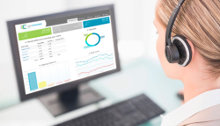 The technical, financial and human constraints linked to the implementation of a software often explain the reluctance to embark on this type of adventure.

The creation of My DSO Manager has been organized around this issue, in order to reduce it considerably, or even totally eliminate it.

This is why our solution is implemented very easily and very quickly by many companies, for a minimum cost.

Find here the methods of implementation.
My DSO Manager news