Quickbooks synchronizes your customer and account data simply and automatically.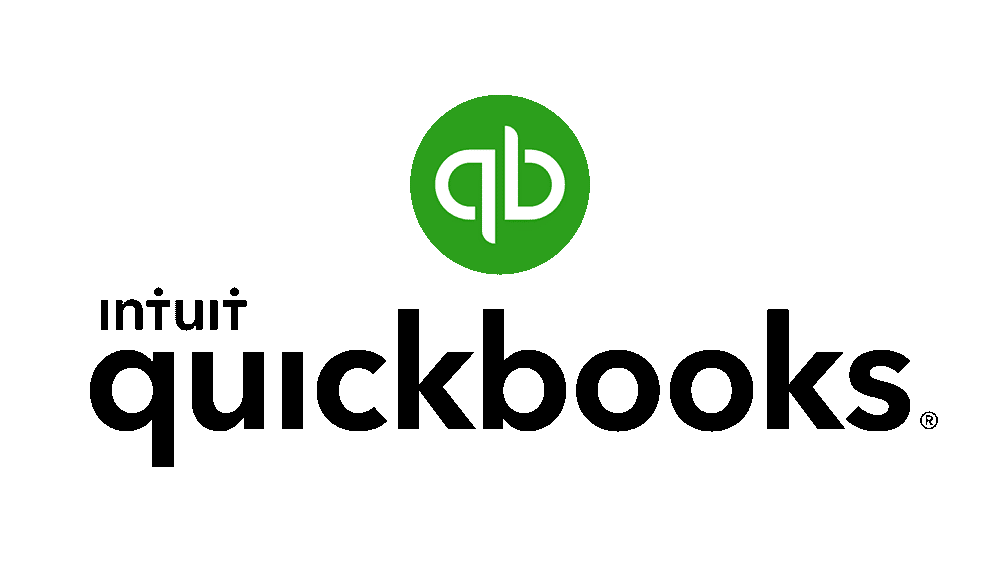 My DSO Manager is a
SaaS-based cash collection software
for businesses that significantly improves cash flow and profitability.
It is possible for Quickbooks users to use My DSO Manager with just a few clicks.
How to connect QuickBooks with My DSO Manager?
Synchronize your customer and accounting data (invoices, credit notes, ...) in a simple and automatic way and in a few clicks from Quickbooks!
Why My DSO Manager ?
Late payments and overdue payments are the number one cause of cash flow problems for companies. My DSO Manager is the collection solution for your cash.

This is why a company must manage its accounts receivable and the invoices relating to them on a daily basis.

Moreover, as the chances of payment decrease with time, quick action is strongly recommended to identify and solve any problem justifying non-payment.

With My DSO Manager, you can ensure a healthy cash flow: you follow-up in real time your receivables; you manage your automatic reminders and this allows you to free up time for other actions.

Almost 1,200 companies in 85 countries optimize their cash with My DSO Manager!
What are the main benefits of My DSO Manager?
My DSO Manager improve your cash flow thanks to many functionalities dedicated to cash collection and customer risk.

Here are some benefits:
Connecting the two solutions will allow your accountant to have your data updated in real time and to easily exploit them thanks to the reports and scenarios configurable on the My DSO Manager platform
Track historical customer feedback, payment behavior and cash flow forecasts
Perform customized reminder actions: use the standard scenarios present in the tool or create them and customize them according to your customers' typology
Have knowledge of the DSO of each of your customers as well as many other indicators
Interact with your customers through interactive emails by giving your customers the ability to access their account details on My DSO Manager and add comments on their invoices
Organize your work and prioritize your actions according to different criteria: amount to be collected, type of action, by customer
My DSO Manager will automatically send the scheduled email reminder if the invoice is not paid at the date of the action execution.
My DSO Manager is a SaaS software that requires no installation

So get on with it and improve your cash flow using My DSO Manager!
Reminder actions in My DSO Manager: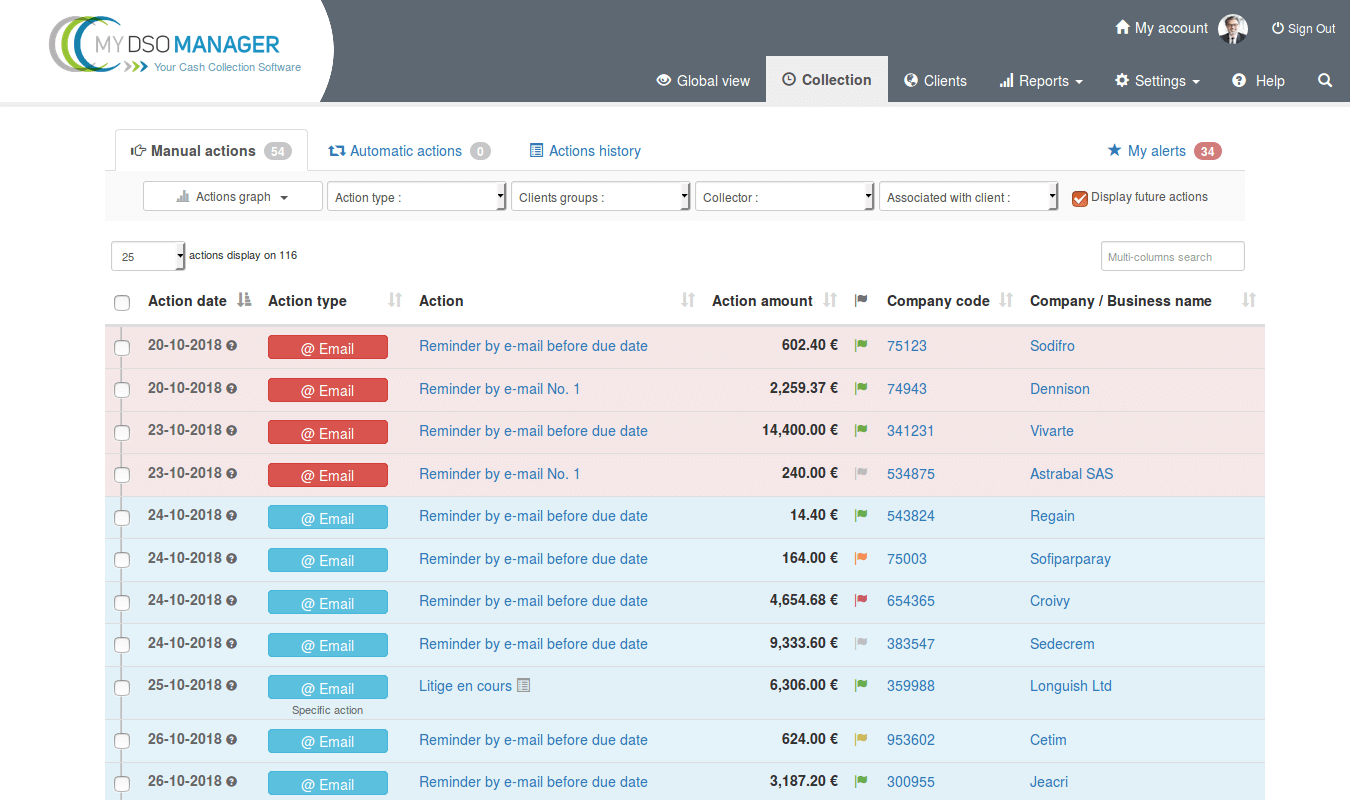 Invoices with the possibility to pay directly online: