Faced with inflation, which radically changes the perception of late payments and their effect on the profitability of companies, the legal and the ECB's key interest rates have increased significantly. What are the impacts on late payment penalties?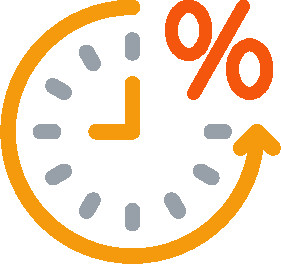 The
legal interest rate
between professionals has gone up a notch.
2.06%
on January 1, 2023, mechanically increasing the minimum rate of
late payment penalties
to
6.18%
(three times the legal interest rate).
This increase is in line with the main key rate of the European Central Bank (ECB) which is now at
2%
. The recommended late payment penalty rate is therefore
12%
(ECB rate + 10 points).
Find
our tutorial
on late payment penalties.