The follow-up email is a marketing and strategy tool that encourages customers to pay their debts and improves collection. Its use can reduce receivables risk and improve cash flow.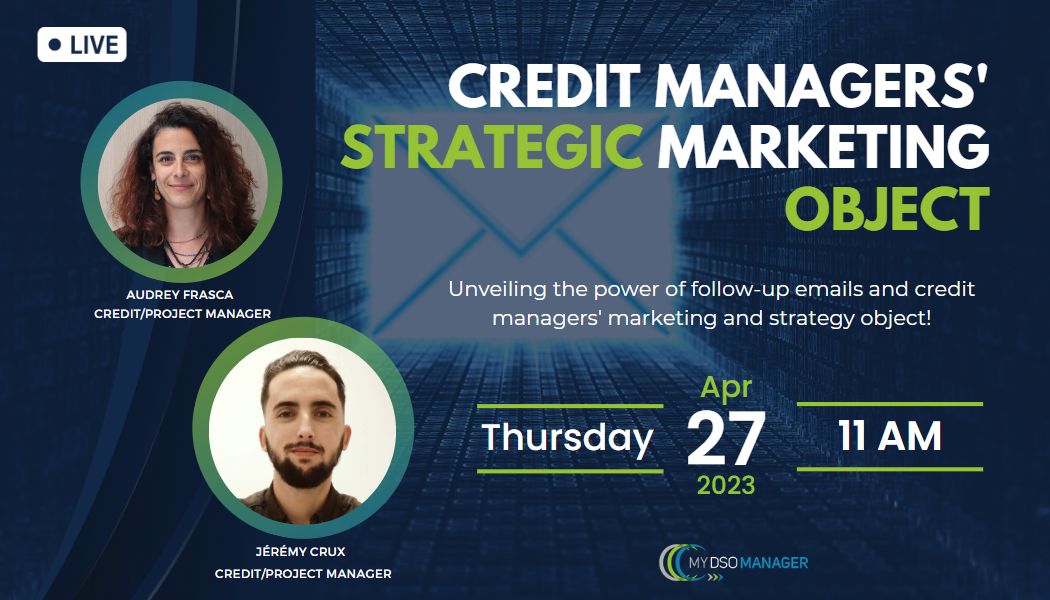 What day?

What time?

11:00 to 11:45 am

Eastern Standard time*
As a credit management professional seeking to enhance your email marketing techniques?
You have the opportunity to participate in our upcoming webinar. This interactive session, guided by accomplished credit management specialists, will furnish you with valuable insights and actionable recommendations for optimizing your follow-up emails through the utilization of cutting-edge technologies.

We cordially invite you to register for this event and brace yourself to revolutionize your credit management follow-up strategies.

*You are interested but this schedule does not suit you? Contact us for a personalized demo.