Late payments or deadlines monitor credit and reduce the risk of bad debts. Reminding customers of their financial obligations promotes prompt payment, cash flow and reduces credit risk.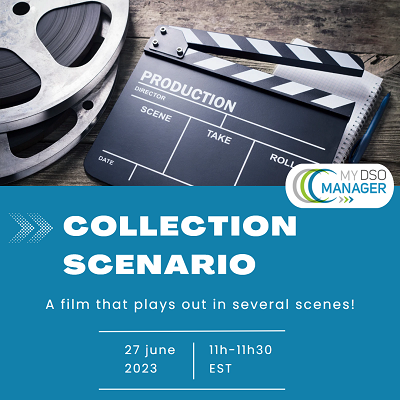 What day?

What time?

11:00 to 11:30 am

Eastern Standard time*
Explore the intriguing world of collection scenarios! Join our webinar to learn how to become a credit management expert!
Audrey and Jeremy will take you on an enthralling journey through the rehabilitation process in this webinar. We'll go over the steps, reveal several circumstances, and explain why they're the decisive variables in driving your cash.

But wait, there's more! We are not here to simply give theoretical information. We will teach you the skills you need to develop strategic recovery scenarios.

Prepare to release your creativity and make informed decisions that will push your organization's financial health.

Our webinar would be incomplete without an extensive Q&A session. You will be able to ask all of your questions and benefit from the collective wisdom of the credit aficionados that you are!

So mark your calendars and prepare for an exciting webinar experience that will change the way you manage collections through powerful situations!

*You are interested but this schedule does not suit you? Contact us for a personalized demo.