A new webinar on the challenges of credit management in a corporate and how to use new technologies for innovative AR solutions, improving cash flow and customer risk management.
Following the success of our previous webinar, in which our experts delved into the credit management challenges of corporates, we received requests to repeat the session for those who were unable to attend or wanted to revisit the content, and we are delighted to invite you to join us once more for this enlightening experience.

Our experts will delve even deeper into the various challenges that businesses may face when attempting to improve their cash flow, collection strategies, and customer risk management, by providing new insights, additional practical tips for innovative AR solutions, and an extended Q&A session.

Whether you missed the prior event or are eager to learn more about this topic, this webinar is aimed to provide participants with significant takeaways. Some of the highlights of the encore presentation:
Streamlined communication: Discover how cutting-edge tools promote seamless cooperation among internal and external parties. Explore better managing communication through dunning processes, settling disputes, and limiting customer risks.
Real-Time Insights: How essential information and indicators may be accessed instantly at all organizational levels?
Client-Centric Technology: How technology may boost client interactions and speed up payment processes?
Strategic Collections: How technological solutions improve collection tactics, particularly for essential clients?
Navigating diversity: What are the obstacles given by clients variation in dunning processes, such as different currencies and languages, as well as different entities and cultural peculiarities?
Centralization: Is there a requirement for access to many digital portals as well as the promise of centralizing tasks at a single desk?
Analytical Mastery: How important is a strong data analytics foundation for multi-entity corporate databases?
Breaking Through Resistance: How to face and overcome the challenges of digital change in credit management?
Data Guardians: Is data security a top priority while embracing new technology?
Credit Manager Support: How to identify the important support that credit managers should obtain from technology vendors?
Expertise & Innovation: To what extent the expert-led, academic methodology that underpins technological solutions, is important?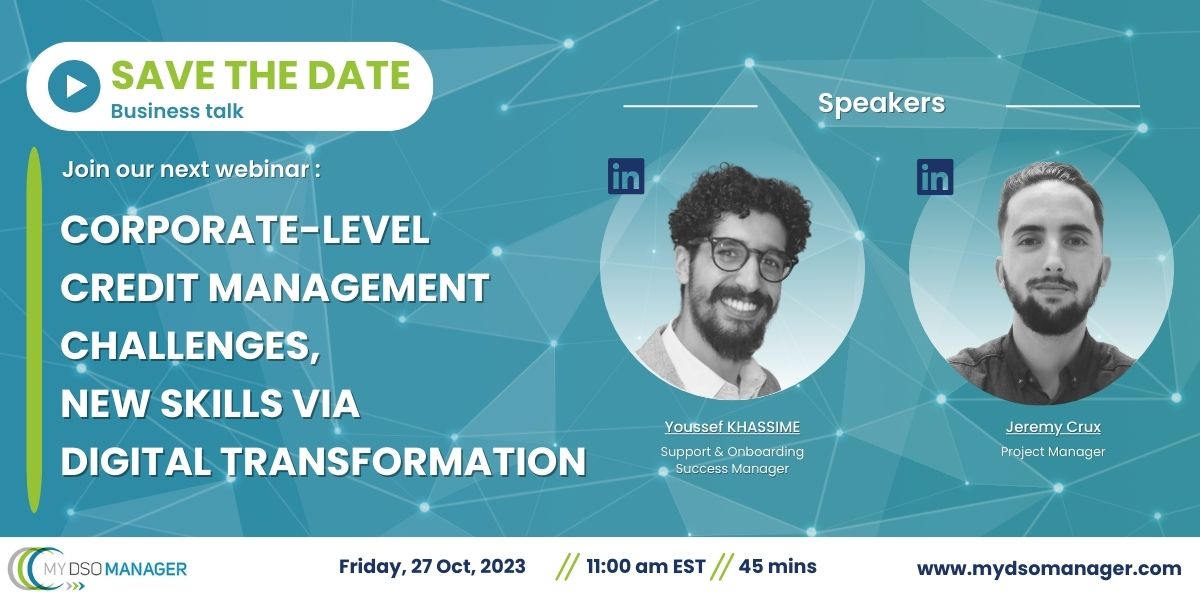 What day?

What time?

11:00 to 11:45 am

Eastern Standard time*