Cash curve
---
Description
Excel tool which allows to calculate month by month the cash flow on a Project or on a business.

Simply fill columns inflows and outflows and the tool calculates the cash of the month and the cumulated cash on a dedicated graph.
File preview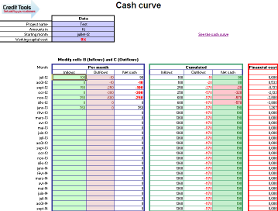 Details
Format : Excel file


Language :

Price without subscription
15 USD Incl. Tax (15 USD excl. Tax)
The subscription allows to download all tools.
59 USD Incl. Tax (59 USD excl. Tax) *
* 59 USD Incl. Tax (59 USD excl. Tax) 6 months subscription
---
Please login to download the tool :
Subscribe