As the last step in the sales process, cash collection management collect all its dysfunctions, which represents a unique and often untapped opportunity to identify and fix them.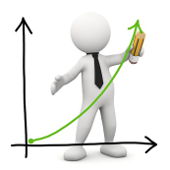 This
tutorial
highlights the potential for business improvement through debt collection.
It demonstrates and explains how this function can both accelerate customers payments, improve customers satisfaction, and help resolve internal malfunctions.
Demonstration, practical cases, ...

...become aware of all that debt collection can bring to your company, as long as it is well organized, has the right tools and a clear and explicit mission for all actors in your company.

Read the tutorial