Improve your processes with cash collection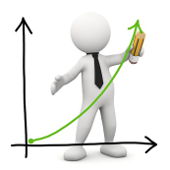 The first objective of
cash collection
is to get invoices paid on their due date.
For this, it is necessary to streamline communication with customers, identify and resolve
disputes
quickly, and apply one or more
recovery scenarios
based on the typology of customers.
The dunning actions are conducted on time and in a neutral but demanding way, in a funnel to quickly eliminate any "reason" justifying the non-payment of invoices.

It is the b-a ba of an activity that is often seen in a caricatured way because it is often badly known by many professionals.
Chase up customers to improve your sales process
The potential of cash collection does not end at optimizing cash flow and
Working Capital Requirements
.
Indeed, this function represents an essential opportunity to improve the quality of its company, its products and services provided.
Late payments can be considered as a box in which there are all the invoices which are the object of a disquality in the broad sense of the term.
This disquality can have a material origin (delivered product which has a problem ...), immaterial (service not or badly realized ...) or results of a
defective internal process
.
Most of the dysfunctions of a company can be found in this box,
which is an opportunity to identify and treat them.
.
Examples of "unpaid" - "internal cause" relationships
Unpaid reason
Examples
Causes
Incorrect or incomplete invoice
Problem of wording, price, missing purchase order number ...
Deficient invoicing process, contractualisation not clear enough ...
Customer cash flow issues

The customer does not have the cash needed to pay his bills

Gaps in the assessment of the financial health of its customers and the adaptation of payment terms (reduction of payment terms, obtaining guarantees ...)

Delivery not in accordance with the purchase order

Incorrect or incomplete delivery

Logistical problems.

Gaps in the management and processing of orders.

Deficient quality

Defective product

Production problem or if it is outsourced quality controls on supplier deliveries

Invoice blocked by Accounts Payable (A/P)


Missing validation in a system, administrative blocking ...

Gaps in the quality of customer recovery.

The recovery manager must understand the organization and validation process of the invoices of his customers in order to intervene with the right person at the right time to unlock the payments.

...

For each payment delay there is a internal cause of the company that made the sale.
Believing late payments have external causes is a fault that has two major consequences:
Nothing is done to improve the aging balance and the cash.
The opportunity to improve internal processes with unpaid invoices is not used because it is ignored.
How to implement this improvement?
Step one: identify the causes of late payments
Identify for each late invoice the reason for non-payment. This work of qualification of the accounting documents is essential to evaluate the main issues.
Qualify late invoices with a "status" corresponding to the cause of late payment.
Quantify the statuses based on the amount of bills and their number.
Examples of statuses by typology:
A. Invoicing issues:

wrong name on the invoice
missing information (PO, ...)
invoice issued too early or too late
price issue

B. Dispute on delivery or service performed

quality issue
quantity issue
does not correspond to the order

C. Administrative problem

customer Accounts / Payable process misunderstood or not taken into account
problem on the payment terms applied (sales conditions against purchasing conditions, special conditions set?)

D.

Buyer

creditworthyness issue

cash issue
financial dependence
company in a situation of default or near default

E. No effective collection actions done

laxity in debt recovery
reminders directed to the wrong contact
bad accounts receivable management
Step Two: Consolidate Results

Once the accounting documents are qualified, a synthesis table makes possible to prioritize its actions to improve internal processes on the most significant causes in terms of number of invoices and value.
Sample summary table
| | | | |
| --- | --- | --- | --- |
| Status | Total amount | Invoices number | Customers number |
| A. Invoicing issues | 16 500 € | 20 | 10 |
| B. Dispute on delivery or service performed | 45 600 € | 58 | 18 |
| C. Administrative problem | 2 500 € | 4 | 3 |
| D. Buyer creditworthyness issue | 24 500 € | 14 | 8 |
| E. No effective collection actions done | 32 400 € | 56 | 34 |

3 major processes to improve:
B. Dispute on delivery or service performed
D. Buyer creditworthyness issue
E. No effective collection actions done
Third step: correction and control
The details of the causes evaluated by amount and recurrence allows to launch an action plan to solve the problems identified.
Ongoing evaluation of the causes of late receivable will help to see improvement and guide new corrective actions. This work allows for continuous improvement of internal processes.
Qualify your invoices in My DSO Manager

My DSO Manager is an innovative cash collection software that allows to associate with each invoice a status (promise of payment, technical dispute ... etc.) and a comment, then to see in the reports the result of this work.

My DSO Manager keeps the entire invoices history and include a dispute workflow that makes possible to quickly resolve the causes of the outstanding invoices. See the online demo.
Conclusion
Whatever the terminology used to designate the management of receivables (recovery, credit management, credit department, etc.), this function, which is too often neglected, goes beyond the cash improvement.
It is also an opportunity for continuous improvement of the quality of internal processes within the company.
There is a striking parallel between the quality of business organization and the effectiveness of debt collection. It is always the poorly organized companies that suffer from significant and systematic delays in payment.
Every business leader should be aware of this reality and act accordingly.
Last comments
Comments are displayed in chronological order and have been reviewed by the editor before publication.
I.A.G. - 09/07/2019
Very relevant article thank you for your work done
N. - 27/06/2018
Very good article regarding the advantages of a good debt collection management
Articles on the same topic
Tools to download

See all the tools
Not yet registered?
Sign up now to enjoy the download and unlimited use of all tools of Credit tools.