Balance sheet is a key element of financial analysis as it provides with the actual health of a company. What are its financial ressources and how are they used?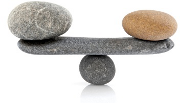 Need to understand how the balance sheet analysis can help you to assess creditworthiness of your customers?
Look at our
tutorial
that explains the key principles of this basic credit management activity.
Balance sheet analysis allows to setup
credit limits
and payment conditions in line with financial capacities of your buyers. Doing that, risk of bad debts is strongly mitigated.
Read the
tutorial
!