One of the fundamental principles of credit analysis is to be based on tangible elements. It is precisely the interest of this indicator that tells us about the intrinsical value of a company.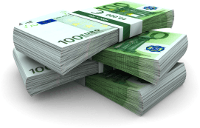 Find our tutorial on the
Tangible Net Worth
and the place to give to this indicator in any your
credit analysis
.
While it is not an absolute indicator because other elements must be taken into account, it is particularly interesting and helps to understand the large masses of the balance sheet and to extract relevant information for credit analysis.