Collection Kit
---
Description
Full collection kit containing 14 tools from the collection prior due date to the collection level 3 (dispute).

Includes 9 dunning letters template, 4 collection tutorial for each step of the collection process and 1 tutorial about type of questions to use in collection calls made with customers.
File preview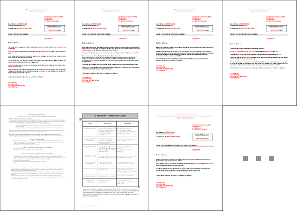 Details
Format : Winzip file


Language :

Price without subscription
20 USD Incl. Tax (20 USD excl. Tax)
The subscription allows to download all tools.
59 USD Incl. Tax (59 USD excl. Tax) *
* 59 USD Incl. Tax (59 USD excl. Tax) 6 months subscription
---
Please login to download the tool :
Subscribe