Credit risk Kit
---
Description
Full Credit Management kit including 6 tools which helps to get information from your clients, evaluate their solvency and define their credit limit:
Credit Notation,
Easy Credit Notation,
Credit limit setup and credit limit setup including credit notation,
Form and letter to request financial information to customers.
File preview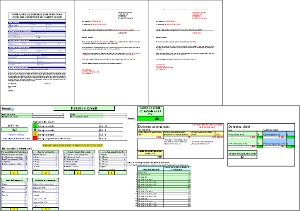 Details
Format : Winzip file


Language :

Price without subscription
20 USD Incl. Tax (20 USD excl. Tax)
The subscription allows to download all tools.
59 USD Incl. Tax (59 USD excl. Tax) *
* 59 USD Incl. Tax (59 USD excl. Tax) 6 months subscription
---
Please login to download the tool :
Subscribe