Reminder letter level 1 block account type
---
Description
Dunning letter template level 1 informing the customer of the overdue and requesting the payment of due invoices otherwise his account will be blocked for new orders and deliveries.
File preview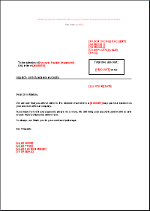 Details
Format : Word file


Language :

Price without subscription
7 USD Incl. Tax (7 USD excl. Tax)
The subscription allows to download all tools.
59 USD Incl. Tax (59 USD excl. Tax) *
* 59 USD Incl. Tax (59 USD excl. Tax) 6 months subscription
---
Please login to download the tool :
Subscribe