How to optimize debt collection in September after summer break, one of the most difficult periods of the year for businesses cash?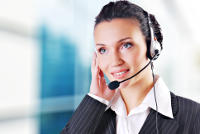 After a month of August during which economic activity and corporate treasuries are snorkeling, the beginning of September should allow businesses breathing great gulps of cash to recover their financial strength.

Invoices remained on hold in the accounts of customers due to the holy period of paid leave must be collected to breathe new life to the cash of your company.

Easier said than done! Everyone is chasing cash and unpaid bills in September. The Accounts Payable departments are inundated with calls and emails with requests for express payments.

It's not for nothing that this month is always the first or second most stricken months of the year in terms of business failures (bankruptcies ... etc.).

For example, more than 5,500 business failures were recorded in France in September 2015! The absolute record was in September 2009 with 5957 bankruptcy proceedings. Despite a slight decrease in 2014, we can expect a very high figure for September 2016 due to a sluggish growth.

So the watchwords in terms of debt recovery must be vigilance and strong requirements with customers:
Vigilance on the financial situation of your customers to better anticipate a bankruptcy, very costly for suppliers.
High requirements with your customers because nothing justifies the lack of payment of your outstanding invoices if they are not disputed. The absence of the signing officer or accountant, the closure of the company for the summer ... etc are no longer valid excuses (they were not previously already) to explain these late payments.
Recovery of your bills should be firm, intelligently directed (the right person at the right time) and with enough rhythmic to leave no other choice to your customers than paying you.





Laxness has to be prohibited because if you're showing this, you will be paid (if you are!) after all other creditors who themselves have clearly asked their due.

Remember that whatever you do you educate your customers. If you are highly professional in your collection tasks and demanding in your reminders, you educate your customers to pay you in a timely manner, if you are lax, you educate them to pay you late without any benefit for the commercial credibility of your company!

Companies applying an effective recovery process combining phone calls, emails and letters to the right people significantly reduce the amount of overdue invoices on September, while others get a stable or even rising overdue amount at the end of September compared to end of August!

Most important, use the right tools to give credibility and to professionalize your cash collection.