Are there legitimate subjects when fundamental values ​​are denied? Does our job still make sense when barbarism imposes itself on us?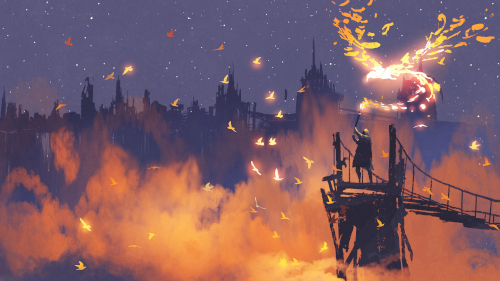 How to talk about
credit management
when millions of people are suddenly attacked? That the missiles threaten, that the cantors of destruction make themselves heard again, that the soldiers bring out their medals and advocate the unspeakable past suffering as a symbol of the greatest virtues?
Men, eternal nostalgic for sad passions, seem to have within them this annihilating drive, the attraction for this bloody pornography that is war. Is it a natural phenomenon, making it possible to destroy in order to better rebuild? Is humanity like a phoenix perpetually reborn from its ashes? In the nuclear age, this logic finds its limit, a radioactive soil being a priori very little prolific.
So yes, receivables management seems to be a somewhat outdated subject in the face of such current events, when basic human principles are flouted, trampled on, despised.
Yet it's not. We must continue to create value in order to take care of some and have the capacity to welcome others in pain. We must continue to build in the face of those attracted to destruction or others who prefer easy criticism of those who do nothing.
Exchanges between economic actors and in particular companies, materialized by inter-company credit are more necessary and sensitive than ever.
Necessary because any construction or significant product involves multiple actors often located all over the world. Our interdependence with each other is ever greater with the globalization of the economy.


Sensitive because the effective payment of invoices remains the key element of success and represents the greatest uncertainty of a commercial relationship and the sustainability of companies.

Indeed, the current context only increases the risks, particularly political, for exporting companies, or inflationary, for those more concerned by their domestic market.
The assessment of customer risk today covers broader elements than before, giving pride of place to the uncertainty resulting from sudden and unanticipated changes. Thus, credit analysis can no longer focus mainly on financial analysis but must integrate other criteria such as exposure to soaring raw materials or export business that is currently at risk.
The tools available to secure your business are numerous and often relevant, stemming from several centuries of international trade often disrupted by fluctuating and violent geopolitics.
Find among our tutorials:

Combining efficiency, productivity, quality of analysis and action, integration of commercial contexts and the various services necessary for optimum management represents a challenge and a necessity for companies and credit managers, even more so in the current context.
So let's keep talking about credit management!