Businesses need to prioritize sustainable practices and green finance, as it is not just a passing trend, but a crucial necessity. The use of eco-friendly alternatives and reducing carbon footprint are highlighted as important ways to achieve this goal.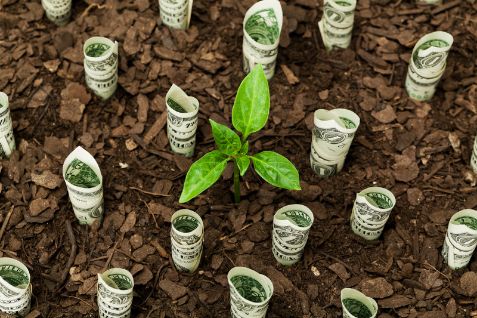 One way to reduce your carbon footprint is by minimizing paper-based invoicing and payment processing, but did you know that reducing unnecessary emails can also have a significant impact? Ademe estimates that businesses can save up to one ton of CO2 per year, which is equivalent to one Paris/New York round trip, by reducing the sending of unnecessary emails.
So:
How can you ensure that email is the greenest medium when it comes to collecting cash?
Should businesses consider prioritizing of the collecting media?
How embracing eco-friendly alternatives such as SaaS cash collection and credit management software can improve the payment processes and reduce your environmental impact?
Nevertheless, that's not the end of it!
It's also important to note that implementing such solutions should actually benefit your human resources team.

Explore one of our interesting articles
delving into this trending subject and join the growing movement of businesses who are committed to sustainable and eco-friendly practices, while also improving the role of your human resources team and making a positive impact on the planet..