How to do green cash collection?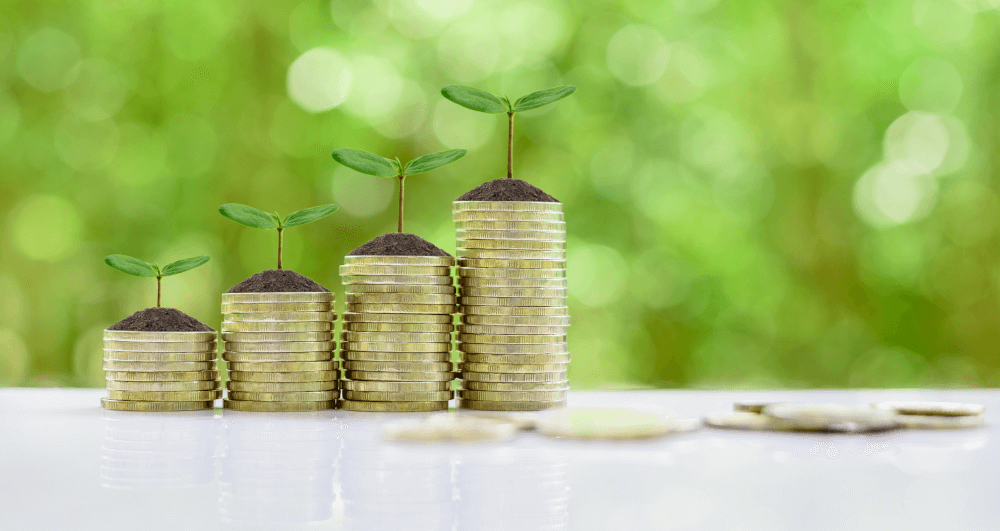 Cash collection follow-up: an activity that can also be part of the protection of the environment!
If the environmental mobilization takes an increasingly place in our society (clean energy, massive sorting of waste, surge of bio, renewable energy…), it is obvious that finance should not and could not remain aside.
This is why the concept of Green Finance is becoming more integrated into mores, thus obliging to give Money a dual role: act to finance environmental operations but also act of itself to slow down or stop operations more or less well carried out and generating financial waste, also a source of pollution..
In this world of finance,
Credit Management
today has a well-established position: cash has become an essential necessity for every company if it wants to maintain its place in the race for growth, competitiveness, globalization and sometimes only to survival.

So how can Credit Management be part of this approach of integrating the scope of a so-called Green finance, how can the customer follow-up to obtain the payment of our invoices be carried out in a "Green Spirit"
first, let's recall the 4 main
media
that allow to communicate with customers for collection purposes.
| | |
| --- | --- |
| Postmail | A true emblem of cash collection, mail is now used more in the advanced stages of the recovery process, when it becomes necessary to formalize the exchanges. |
| Phone | Another essential media, the telephone is the mean that makes possible to clarify a problem verbally with the person you are talking to. |
| E-mail | E-mail is the medium that benefits from the best rate of return in B to B collection. |
| Customer visit | A meeting is often an excellent way to resolve any problems and lay the foundations for an operating method that makes exchanges and payments more fluid. |
Prioritize recovery media
Let us try instinctively to classify in "decreasing order of pollution" these 4 key media in terms of customer recovery. The exercise is not easy and you will see it for yourself. I allow myself to offer you an order by commenting on my choices which remain, of course, debatable.
| | | |
| --- | --- | --- |
| | The e-mail focused on customer recovery remains the most ecological. | |
| | | |
| --- | --- | --- |
| | Telephone: today a real gem of technology, the telephone has a great need for energy and scarce materials. | |
| | | |
| --- | --- | --- |
| | Mail: car, train or plane to be "delivered" to the customer. Zero paper uses less energy and is more ecological. | |
| | | |
| --- | --- | --- |
| | Customer visit: car, train or plane to reach the customer. A priori in the pole position of the most polluting media in addition to being outdated at the time of remote meetings. | |
Before developing why e-mail (very often controversial) is the most ecological media in recovery, I offer you a small zoom on its close competitor, the telephone: from its manufacture to its destruction through its use, a mobile phones use up as many raw materials as extracting 7.4 kg of copper, consume as much energy as an airplane flying 57 km, emit as much greenhouse effect as an average car traveling 85 km.
These somewhat provocative figures allow us to better understand the ecological impact of this medium, which is still very useful for obtaining payment of our bills.

Mobile and IP telephony also use significant server resources hosted in data centers that consume a lot of energy.
I will not develop the mail which is slowly dying out and which, however light it may be, has to be delivered to our customers' mailboxes. Routing which is based on transport, the second most polluting actor after industry.
How can you be sure that email is the greenest medium when it comes to collecting cash?
We are increasingly bombarded with everything that revolves around the hidden sides of immateriality: the technological race, the multiple electronic components, the servers, the networks, the energy required to run the devices, our devices. However, e-mail focused on customer recovery in Credit Management remains the most ecological medium.
First, the email is sent to an often personalized address.
The right recipient (s) are targeted.
Email is instantaneous and easy to reply to.
Some will tell you that to send an e-mail, you need a computer, communication networks, storage servers ... and above all, that we send a lot more than we have ever sent postmail.
This can turn out to be true if you do not implement a
recovery strategy
based on a recovery scenario allowing you to optimize your reminders and therefore control the number of emails sent.

The Ademe (French Environment and Energy Management Agency) also teaches us that "reduce by 10% the sending of emails systematically including his manager and one of his colleagues within a company of 100 people saves around 1 tonne of CO2 equivalent over the year (ie around 1 Paris / New-York round trip) ". Enough to easily reduce your carbon footprint!

In addition, there are tools on the market today providing new technology based on interactive emails:

.
My DSO Manager
software offers this revolutionary solution which has a double impact:
streamline communication with your customers and thus improve your debt collection, in particular thanks to its ease of use
significantly reduce the carbon footprint
The interactive reminder allows your customers to access their account situation on the software by clicking on a link in your reminder emails. It is no longer necessary to attach cumbersome reminder files listing overdue invoices, no need to send large pdf files for duplicate invoices, an interrelation that facilitates, simplifies and speeds up exchanges while preserving the environment.
Finally, more expected, one of the major sources of greenhouse gas emissions linked to e-mails is their impression. E-mails as well as customer responses are logged automatically, so the customer file contains all the data allowing optimal monitoring. The impression no longer makes sense.

Reducing the printing rate by 10% saves 5 tonnes of CO2 equivalent over a year in a company of around 100 people. Let's further reduce our carbon footprint while collecting our cash. The interactive e-mail makes it possible to validate without hesitation that he passes on the first step of the podium to make a certain step in the world of Green Finance.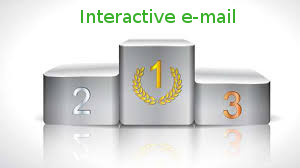 Articles on the same topic
Tools to download

See all the tools
Not yet registered?
Sign up now to enjoy the download and unlimited use of all tools of Credit tools.