Drive the working capital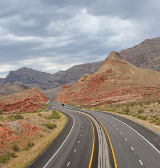 The working capital requirement is calculated to ascertain the level of financial resources used by the company's operating cycle, to evaluate its potential of improvement and to measure progresses resulting in the WCR actions plan set up.
WCR is indeed the biggest source of "cash" of the company when there is a strong commitment of the business managers to challenge processes which generate WCR.
The WCR is a real trap for cash which should be avoided through an efficient business organization.
Each decision has an impact on working capital requirement. The optimization of working capital requirement potentially concerns all sectors and all stakeholders of the company.
Thus, it is necessary to control it with:
A detailed and accurate monitoring of its main components,
An action plan dedicated to processes which contribute to the WCR.
WRC driving tool (download it herebelow)
It is appropriate to value each month or each quarter (with a preference for the monthly frequency):
Raw material inventory,
Outstanding amounts of production,
Finished products inventory,
Accounts receivalbe including VAT,
Accounts payable including VAT.

The WCR is assessed in value (quantitative aspect WCR) and number of days of sales (qualitative aspect). It must then be husked through a thorough audit to determine which internal business processes are generating WCR and to identify opportunities for improvement.
An action plan to optimize the processes involved (inventory management, purchasing, receivables management, billing ... etc.) is engaged. This plan will streamline the organization and the operating methods of the business, and will have results regarding the business' cash and profitability.
Piloting monthly WCR reveals progress and helps to identify new priorities.
Tools download:
WCR calculation tool based on a monthly basis in order to highlight where gains in WCR can be achieved.

WCR is piloted in days of sales for a better performance analysis.
Includes 4 management tools about working capital which allow to calculate the working capital requirement and to manage it:
Normative WCR calculation,
WCR calculation and management,
DSO calculation,
DPO calculation
Articles on the same topic

Subscribe
Not yet registered? The subscription allows downloading and unlimited use of all files of Credit Management tools.
Words of experts
Find the latest articles of collections and credit management specialists
The payment profile, a major advantage for an efficient management of your Accounts Receivable
How to rejuvenate your aging balance?
Why should you use a cash collection software?

Go to words of experts
User reviews

Many very interesting documents, congratulations for this site!

Social networks
Find Credit Management tools on your favorite social networks