Upload your data in My DSO Manager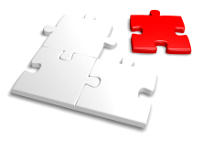 The upload of customers data is a key element of
MY DSO MANAGER
to make the software accessible for all companies.
Customers data uploading (customer code, company name, recovery contacts ...) and receivable (invoices, credit notes ...) are done with our
Smart Upload
module which facilitates importing and updating your data.
The import is done in three steps (2 mandatory) and involves three types of information:
data of your customers. The file must contain at least the company code and the business name but ideally contains other information such as address, legal identifier, the payment term ... etc.


the accounts receivable data. They include all open items: invoices, credit notes, unallocated payments, miscellaneous operations and items in transit (it is possible to load also closed items for revenue history and DSO calculation).

The file must contain at least the following information: Type of item (it is possible to set the correlation between your types of items and those of MY DSO MANAGER), item number, company code, date of issue, due date, amount.


customer contacts who are your contacts for recovery (accountants, purchasers, business managers ...).

The file contains at least the name and the company code but ideally includes other information such as email address, landline and mobile phone numbers ...

Once the setting of your imports is made (few minutes are enough), MY DSO MANAGER keep it in memory so that the next import is carried out simply by loading a file in the same format.

For receivable items, it is possible to:

either systematically import all of your open items (not yet paid and cleared in your accounting). Thus, if an invoice is sent to the application one day and is not sent for the next one, the software will consider it as paid and cleared.


or to realize partial imports and clear items manually (when paid for invoices) in the customer sheet or by inclunding them in the import file with the field "payment date" filled with the date of payment.

Process to manually import accounting data (invoices, credit notes, unallocated cash ...)



Extracting data from your accounting tool for open items in a .csv or .txt file.


Selection of the file and the type of data it contains.


Setting the import. Purpose there is to specify the type of information of each column of your file and link it with the fields of MY DSO MANAGER. For example, you have a column in your file corresponding to the invoices numbers. Simply select the corresponding information: Item number.

The document type is an important information for MY DSO MANAGER. It allows the software to understand for each item if it is an invoice, a credit note, a debit note ... .

Item types

FAC : invoices,
AVO : credit notes,
RGL : payments,
OD : miscellaneous operations,
TRT : items in transit,
DPA : payment requests. This is a memorandum item that has no accounting value.

If you don't have an item type in your csv file, following rule will be applied: debit amount = invoice, credit amount = payment.
Automatic import is also available by FTP secured and with our connectors with tools like Saleforce, Quickbooks...
You can now:
Articles on the same topic
Tools to download

See all the tools
Not yet registered?
The subscription allows the download and unlimited use of all tools of Credit tools.