How to manage the export credit risk? Which security tools to use? Read our tutorials and tools to identify, assess and cover risks.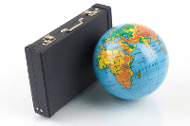 Find our eight tutorials and
eighteen tools
concerning this essential part of the credit manager job where cash management is intrinsically linked to the risk management in export business.
In export, everything is more complex. The risks are numerous and of many natures. The high value
commitments
and the possibilities of recourse in the event of disagreement (disputes, ...) with the customer are much more random and expensive.
Hence the need to prevent rather than to heal. That is to say, identify upstream the different risks, treat them either in a contractual way or by covering them with the appropriate guarantees.
Many situations exist that need to be adapted.
Start with:
Manage risk in export business
and continue with
credit analysis in export business
, the
project management
as well as the various levers to secure its commitments (
Letter of credit
,
Stand by
,
Single risk
, ...).