Calculate for free late payment penalties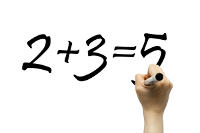 Principles of late payment penalties:
They are due the day following the due date of the invoice. They are mandatory in European countries.
It is not necessary to invoice them (but you can bill them).
The standard interest rate depends on country's inflation. It should be sufficiently high to induce the customer to pay on time. We recommend to apply a rate of 12% / year.
They must be mentioned on the invoices and on the terms and conditions of sales.
Learn more with our tutorial
Use the
Excel tool
for calculating late payment penalties on many bills.