Calculate the Cost of Credit (accounts receivable cost) of your company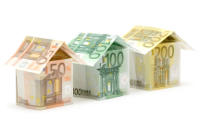 The accounts receivable are a cost for businesseses. This principle is obvious to any business manager.
It is necessary to evaluate this cost in order to:
Assess the Return on Investment of a AR financing project
Define its business strategy on payment terms taking into account this cost when assessing the profitability of a quotation.
Set up discount offers for early payments.
Establishing the interest rate of late payment penalties.
Educate its sales people to obtain advance payments and best payment terms.
Learn more