Strategy in Credit Management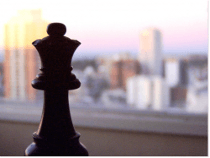 What stakes for which strategy of Credit Management?
The accounts receivable are usually around 25% of total assets, although this ratio depends strongly on the business sector (trade, industry, services…).
It is therefore very significant for many businesses and very consumer of financial resources without being remunerated. It can be considered as a permanent financial weight for companies.
Accounts receivable are an amount of money at risk. This risk has to be managed so that financial resources of your company scattered among your customers (bills issued but not paid yet) do not create bad debts with negative consequences for your business.
We can identify four main risks associated with receivables:
risk of losses and provisions for bad debts,
risk about

working capital

requirement and cash flow,
risk of depreciation of value due to inflation,
risk of excessive consumption of financial resources with result an incapacity to make investments for your business.
It is more difficult to determine the opportunities of receivables:
it is often a business requirement to grant a payment to your customers. By this way you finance the activity of your client. This is precisely what he is requesting even if he does not formulate this need in these terms,
ability to discount your receivables to get cash faster compare to the due date of your invoices.
What is the strategy?
It can be defined as following:
"The strategy is the definition of coherent actions involved in a logical sequence to achieve one or several goals."
».
The strategy has a long term objective.
So, you need to define your credit management strategy and answer to the questions: why do you want to do this and how you'll do it.
It depends mainly on your business' financial structure and profitability, the weight of your receivables and your business overall strategy.

Credit Management strategy
shall be fully insert into your company's business plan. It should be determined by financial constraints your business plan imposes to you.
In fact, the choices you have to take on the management of your accounts receivables have an impact on the profitability of your business and on its working capital and investment capacity.

Your strategy should be specified by a goal that you define by asking yourself the right questions:
what are the basic needs of your business?
is it to improve profitability or reduce your working capital?
improving working capital in order to ease your cash flow or financing investments? ... etc.
Your strategy in Credit Management will be the output of this objective.
Credit management strategy in My DSO Manager

My DSO Manager allows to implement your credit management strategy.

The application covers the entire credit process from buyers solvency analysis until the final payment is received.

Intuitive features provide outstanding possibilities for SMEs and large companies to manage their customer risk and cash collection. See the demo.
Some examples of strategies of Credit Management
Objective
Strategy
Method
Advantages
Disavantages
Improve its investment capacity
minimize the receivables

negotiate payment terms reductions with your customers against discount
discount your receivables (factoring, discount of bills of exchange)
agressive collection of your receivable
negociate down payments

massive reduction of working capital and increase of your investment capacity
cost and profitabilty impact
Maximize profitability
secure your receivables

limitation of risk of default
low cost

high working capital
negative commercial impact

Develop its sales
Flexibility towards customers

grant long payment terms
no request of guarantees or down payments
flexible collection process

contribute to the sales development at short term

high risk of unpaids and high working capital
loss a credibility if collection is too flexible with customers
Obviously these objectives described here drastically have to be balanced. You have to define the direction you want to take and how far you go into your strategy.
For example a sales increase goal may include a defined risk level of a maximum amount of outstanding credit risks or the establishment of a

credit insurance

type excess of loss in order to prevent high losses due to unpaids.


Define a clear strategy is essential to properly manage its accounts receivable.
This implies that a deep analysis is conducted with sufficient perspective.
It concerns the whole quote to cash process. Therefore, it is not limited to credit management / finance departments but concerns all actors in the company. All (sales managers, customer care...) must be aware of the rules coming from this strategy.
Tools download:
Calculate with this tools the cost of the credit granted to your customers, the breakeven point of your receivable (from what payment term your company makes losses) and the correspondence between unpaid and turnover (what turnover has been made for nothing because of an unpaid).

This tools also allows to calculate the average cost of financing of your company.
Articles on the same topic
Subscribe
Not yet registered? The subscription allows downloading and unlimited use of all files of Credit Management tools.
Blog
All news about collection and credit management
New tutorial: Credit management for an ecological transition
Risk management or cash collection?
What are the keys of cash collection?

Go to the blog
Words of experts
Find the latest articles of collections and credit management specialists
How crisis show how people and companies are?
The credit management facing a shock wave
The payment profile, a major advantage for an efficient management of your Accounts Receivable

Go to words of experts
Social networks
Find Credit Management tools on your favorite social networks