Collection level 3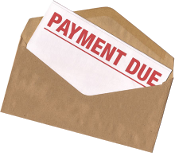 Collection level 3 revival is used to manage very late payment delays after the completion of the previous steps of the collection scenario:
pre-dunning
,
level 1
and
level 2
.
This is the last step of the amicable recovery process. It ends with the sending of a formal notice including a deadline for payment.
A pre-litigation stage
Despite numerous
reminders
made since the issuance of your invoices, your client has still not decided to pay you while nothing justifies this delay of more than 5 weeks.
Your cash flow and profitability (due to financial costs incurred) are negatively impacted which weakens your business.
This situation is unacceptable and you must send a formal notice to your client to step up the pressure, and protect your rights in case a legal action is needed to recover your due amount.

This formal letter is a necessary precondition to a litigation action. It has a deadline beyond which you announce your intention to your client to use other means to recover your receivable (legal action, transfer to a collection agency, reporting of overdue to your
credit insurance
... etc).
The sending of the notice gives credibility to your reminder actions with your client.
It constitutes a threat that must be put into effect your customer does not pay within the ultimate deadline.
See bad debts collection
The sending of the formal notice gives credibility to your recovery actions with your client. It is a threat that should be activated if he does not pay during the final period allowed to him.
Collection level 3
At this stage of the recovery process, the essential action lies in sending the formal notice. Nevertheless, a last phone call can be made to inform the
buyer
that given the unacceptable situation of late payments you have reached the end of the amicable recovery.

Do not hesitate to send a letter of formal notice (always with an acknowledgment of receipt). Through this type of mail you show your determination to get paid. The psychological effect that induced this letter is often enough to unblock the situation and the payment.

The decision to send the letter of formal notice must be shared within your company. The accounting department, the commercial leader must speak with one voice to the customer so that he understands that he has no alternative but to pay the bills.
If your customer wants to pay you but can not because of financial difficulties, you can agree with him about an establishment of a contracted
payment plan
. You will keep good chances to get your money back without going through the box contentious.

Without payment received before the deadline of your formal notice, you must go to the litigation stage to collect your receivables.
My DSO Manager, the online debt collection software

My DSO Manager offers powerful features to make quality reminders at the right time including Final notice.

Set up final notice letters or emails templates including late payment penalties and recovery costs, requesting the debtor to pay within 8 days.

If he doesn't, next step will be litigation action. See more with the online demo.
Articles on the same topic
Tools to download
Not yet registered?
Sign up now to enjoy the download and unlimited use of all tools of Credit tools.